Well, until I am back on reading normally I might annoy some of you with tags and nonsense. Trust me, tags are not my favorite thing to do but lately I see them as a good way to get involved more with the books I read. The past two years I am getting very distant from the characters. I don't laugh or cry with them, therefore I find it really hard to answer most of these questions. Doing this now is making me start paying attention more to what I'm reading when it comes to the emotional side of the stories.
So before I continue I have to say that I've got no clue who has created this. The questions were on my notes since forever, so if you know the help would be much appreciated.
Find a book for each of your initials
Well, well. I am going to write my name here for the first time ever I guess. Scratch that. Just checked and it was the second time I actually wrote it.
A – "And The Mountains Echoed" by Khaled Hosseini (My favorite of all times, if you haven't read it, then what the fuck are you waiting for? Prepare some tissues.)
M – "My Lady Jane" by Cynthia Hand (Pretty average.)
A – "Anna Karenina" by Leo Tolstoy (Love this one as well. I recommend it.)
N – "Northanger Abbey" by Jane Austen (Here goes another Austen's guy to be put on my list. How amazing!)
D – "Dragon Ball" by Akira Toriyama (What can I say? I love this story. It's a classic.)
A – "Animal Farm" by George Orwell (I am not a big fan of short novels but this was something else.)
Count your age along the bookshelf- which book is it?
Unfortunately it is a book I don't plan to read, and that is Eleanor and Park by Rainbow Rowell. That's because I have heard horrible things about it and I normally don't let other people's opinions affect me but it was my sister who shouted "hell no" when I tried to grab this book so I trust her for now.
Pick a book set in your city/country
I don't think I have one that is set in my city but I have plenty set in my country, Albania. (Wow, look at all this personal information I'm sharing right now. Haha!)
The book I choose for this is The General of the Dead Army by Ismail Kadare. This is one of my favorite book of this author and I really recommend it.
Pick a book that represents a destination you'd love to travel to
I have a lot of countries I wanna go to, which mostly means the European ones I've not gone yet but for this question I'm going for Japan, since I am studying the language and it would be a great way to practice it.
The book I choose for this is My Japanese Husband Thinks I'm Crazy by Grace Buchele Mineta.
Pick a book that's your favorite color
I don't have a favorite color. It changes based on my mood so nothing for this unfortunately.
Which book do you have the fondest memories of?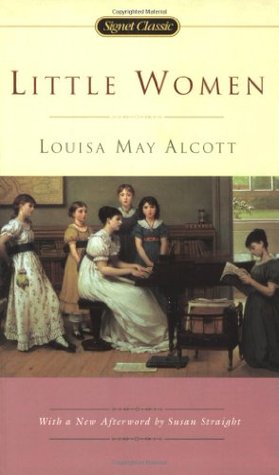 That would be the Pollyanna and Little Women duologies because I read them as a kid and lived with the characters; smiled, laughed, cried. I plan to reread these four soon. (My covers were so much better though.)
Which book did you have the most difficulty reading?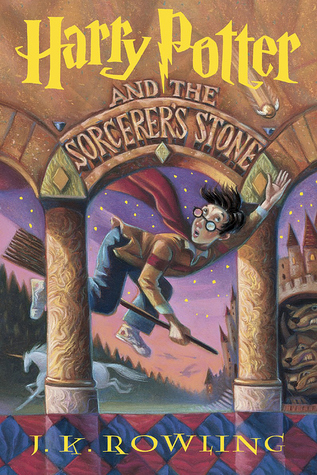 Which one would that be? Hmm… Harry Potter by J.K. Rowling. As a 4th-5th grader for me this book was shit. I hated it with all my soul. I loved the first chapter of the first book because I empathized with Harry and wanted to kick the shit out of those assholes who'd abuse him like that. I didn't know the book was so… magical. And it turned me off a bit.
But, and this is a legit but, not one of those that people say to not have people jump on their throats, I believe I was too harsh with it back then. Maybe because our school forced us to read it? Or maybe because I wasn't used to reading fantasy? Or maybe because when it talked about those creatures, whose names I don't remember, I used to imagine them disgusting looking and that was a fuck no at that time? I don't know but year after year I saw that I was too biased about my dislike towards the series and understood that giving it another try would be great so maybe this is the year!
Which book in your TBR pile will give you the biggest accomplishment when you read it?
I have too many options for this but I'll go with Moby Dick by Herman Melville because I adored the animated series when I was a kid and since then I always wanted to read the book and last year I bought my copy which is waiting for me on the shelves and this year, if my TBR jar chooses, I am going to finally go for it.
This was long but pretty nice to write. I'd also like to wish a great July to all of you, if anyone is still here after that past opinion of Harry Potter, that is.
Happy reading!