I'm starting the new month with a book tag for which I was tagged by this amazing doctor The Orang-utan. These tags are always so difficult for me to do, but I take the steel everytime. Since it's obvious what this is about I'm moving on with the questions.
Setting the example: a pair/group of book BFFs that you love?
Lee Moon Young and Queen from Girls of the Wild's. They're both there for each other even if it means putting themselves in danger. They're both amazing fighters with huge talent and although MoonYoung and Queen are supposed to be rivals the girls still cheer for one another.
Childhood bestie: which book character would you have liked to grow up with?
Okay, I'll go with Goku from Dragon Ball Z Volume 1. He's a little naive but also cheerful, funny, couragious and knows the meaning of friendship more than most of my friends.
Frenemy: which book character would bring out your competitive side?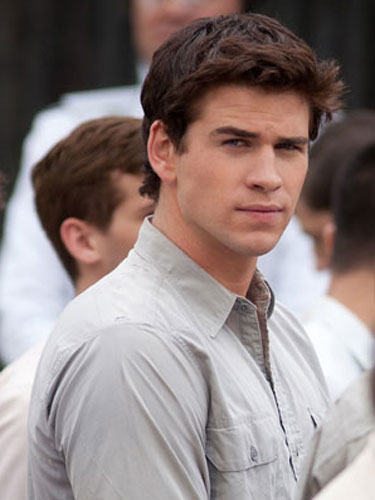 Gale from The Hunger Games. Gale is one of those people who believes he's always right, better and smarter than everyone. He makes the wrong choice almost all the time and trust the wrong people. I know some people like that, one used to be a very good friend of mine actually and I always pretended not to notice, never trying to compete her because that would have been a shock. I regret it now! Hahaha.
Fashion guru: who would be the bestie whose closet you'd want to raid or you would want to go on a shopping spree with?
Samantha Sweeting from The Undomestic Goddess. In the first part of the book she was an attorney and I like the suit and tie clothes so I had to chose her due to lack of characters who dress like this.
The bad influence: which character would you want to commit a small act of rebellion with? (go skinny dipping, sneak into a movie, etc.)
Warner from Shatter me. He wouldn't really be a bad influence to me though but his presence would certainly make everything sound fun. Plus he's a cold headed person who'd know exactly what to do if we were to get caught.
Blood brothers: which character would you want to be your surrogate big brother/sister (you can do both if you want)?
Elizabeth Bennet from Pride and Prejudice simply because we'd read books together (actually I do this with my sister but anyway) and she has her own opinions on things that don't always match what the popular opinion that surrounds her.
Mother hen: which character would you want to be by your side when you're having a bad day to cheer you up?
Jiji from Kiki's Delivery Service. Cats always make me feel better. Their approach to life is goals. Hahaha!
The counsellor: which character would you go to for relationship advice or confide a secret to?
Daisy from Dengeki Daisy. Daisy has a bunch of secrets himself so he knows how to keep one perfectly. He doesn't judge aaand he never annoys the shit out of you by saying he knows your feelings better than you yourself know them… That is the most horrible trait a friend can have and I've had friends like that as well. You can clearly see what an amazing luck I've had with friends.
More than friends: who would be your book boyfriend/girlfriend (if you like both genders you can choose one of each but only one choice)?
I don't know. I could have repeated one of the previous answers or gone with Rhysand from ACOTAR but since the first way would be boring and the second wouldn't be very smart since I haven't read the second book yet, ACOMAF, I'm going with Mr.Tileny from Northanger Abbey. He reads, is understanding, funny and not sugar coated.
AS FOR TAGGING, I AM GOING WITH EVERYONE WHO WANT TO DO THIS. CONSIDER YOURSELF TAGGED BY ME AND LEAVE ME A LINK IN THE COMMENTS. I LOVE TO HEAR VARIOUS ANSWERS.
And sorry for the Caps Lock but it was important.